After uploading content, Contributors are able to use file status filters under the My Portfolio tab in the Content Manager to see the status of uploaded content.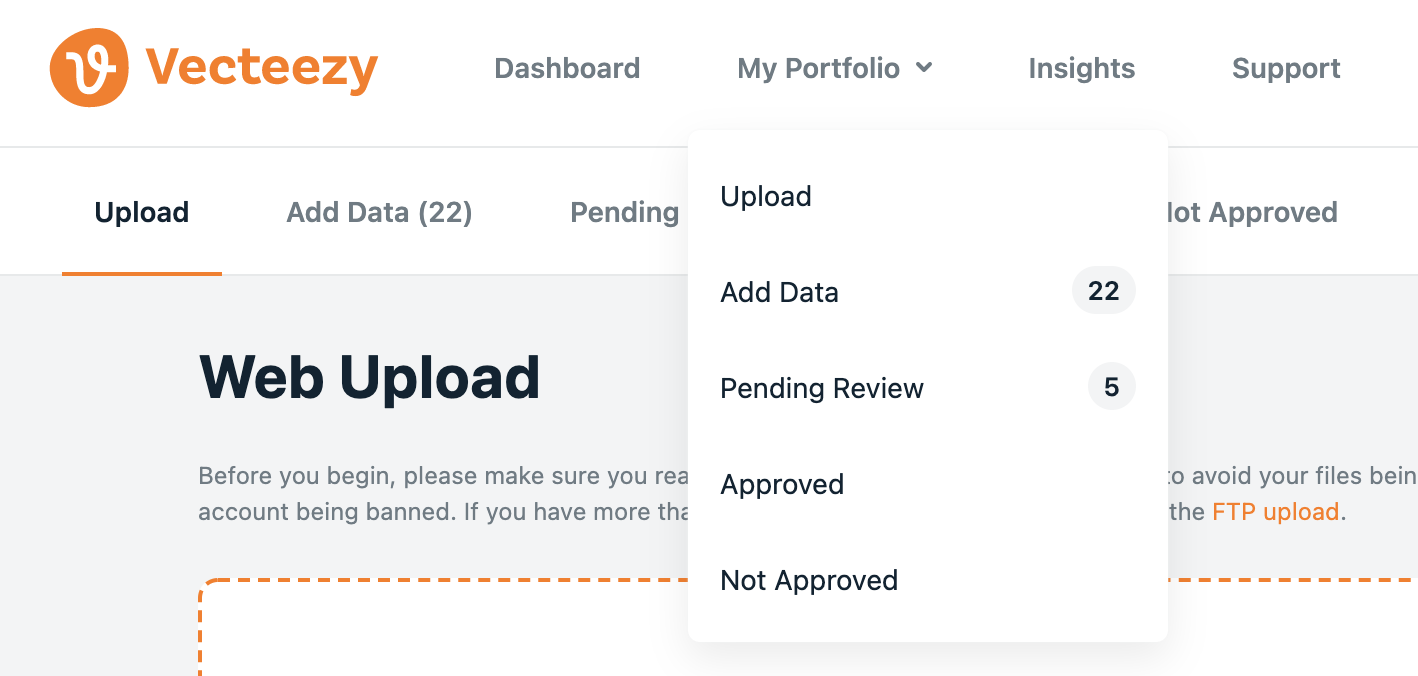 There are 4 statuses that uploaded content can fall under:
Add Data
In this state, files have been uploaded to the Content Manager but have not yet been submitted. Here, contributors can add or update metadata (title and keywords), attach releases if necessary, and must choose either Free or Pro for each file before submitting them for review.
Pending Review
Files in this state have been submitted and are awaiting review. No action can be taken by contributors on files Pending Review.
Approved
Files in this state have passed our review process and are publishing or have been published to Vecteezy.com and are available for download.
Not Approved
Files in this state have either been permanently rejected or require actions or modifications from the contributor before the files can be submitted again. Both 'permanently rejected' and 'action needed' files will be visible for 60 days, before being permanently removed.